Happy New Year everybody, and may 2017 be full of fun, feasting, friends, and gorgeous handmade ceramics!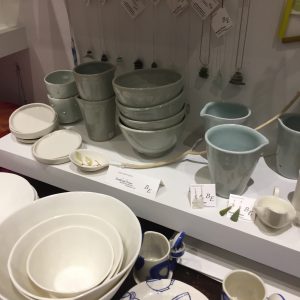 Willi's beautiful glazes, stunning  shapes, and organic curves can now be found at Breathing Colours Gallery & Shop 446 Darling St, Balmain. Hooray! Buying locally made pottery just got easier.
A lot of happy collectors received Willi Michalski one-off ceramic pieces over the Christmas period, but don't despair, there's still plenty of Willi's 2016 creations available for sale.
These classic small cups/bowls make perfect  gifts for someone special. Valentines Day is not too far away, and these little pots, with a fun dash of RED, would make the ideal little gift.
Give a pair, and why not go the whole hog and fill them with chocolates and wrap them up in cellophane.
Each cup/bowl comes with Willi Michalski's maker's mark. A stamp to show that they have been lovingly handcrafted.
Make sure you follow us on Instagram and Facebook for more Christmas Gift Ideas.
@willimichalski / WM Ceramic