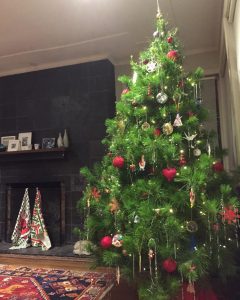 Christmas is just around the corner, and if you're searching for a unique Christmas presents, look no further. Willi has been busy spinning, glazing, and firing and the result is some beautiful handcrafted pieces, perfect to give family, friends, and colleagues.
All items are ready to send (or pick up in McCarrs Creek available), if you like something you see on our Website, Instagram or Facebook just get in touch so we can quote on shipping costs
p. 02 9997 1933 e. willimichalski@hotmail.com
A beautiful small sized serving bowl. Perfect for summery foods, or as a work of art on a white shelf.
The cobalt blue splash really pops on the crisp white glaze.
A wonderful, and one off piece hand crafted in Sydney, Australia
These classic small cups/bowls make perfect little gifts.
Give them in pairs, or do what we do and fill them with chocolates and wrap them up in cellophane.
Each cup/bowl comes with Willi Michalski's maker's mark. A stamp to show that they have been lovingly handcrafted.
Make sure you follow us on Instagram and Facebook for more Christmas Gift Ideas.
@willimichalski / WM Ceramic